MTM proudly presents the cast of
"Blue Gospel Scripts: Episode 44 - Book of Romans"
June 22, 2019
Blue Gospel Scripts Writer - MTM Executive Dir
Paul, Vocals, Keys
A worship leader, recording artist, and award-winning songwriter, Dave lives with his wife (Tina), two children, two puppies, and parents-in-law. He served as Worship Arts Pastor at Colorado Community Church for 14 years before resigning to co-found and launch MTM. Now his favorite thing is to travel to Israel! His love of words predates his teen years, thanks to countless epic Boggle games with his grandmother. Dave has written or co-written over 300 songs, and his favorite artists are Take 6, Charlie Wood (Memphis), and the Wood Brothers.
MTM Deputy Dir
Narrator, Hammond B3, Vocals
The general "details" person (editing scripts and recordings, transcribing music, booking musicians, handling registration, etc.) for BGS and "At the Table with Dr. King," Kaitlin has also performed with and arranged for The Denver Brass since 2003. She frequently visits India to train and encourage women, visit New Life School in Durgapur, and eat as much biryani as she can - and loves to travel (25 countries so far). She loves film music (especially John Williams) and Snarky Puppy.
Graphic Design (programs, screen, study guide)
Vocals
An Albuquerque native and former flight attendant, Julie moved to Denver because she met her Denver-native husband Joel on eHarmony. She's an active piano teacher who's found immense joy in pouring into the lives of hundreds of young students over the years - also a graphic designer, and is loving learning to code websites! She helped start MTM in 2009, actively participates in "At the Table with Dr. King," and has been privileged to minister in Russia, Costa Rica, Thailand, India, and Dubai. Her current favorites are Rachmaninoff and Sting!
Bass
Vernon Barbary is a professional bassist who currently performs with several national contemporary jazz artists. He gained recognition by providing national jazz artists with local supporting musicians all over the country. Father of 2, he currently resides in Atlanta, but frequents Denver several times a year to perform and visit his children. This is Vernon's first BGS show and he most enjoys the music of Marcus Miller, Pat Metheny, and The Yellowjackets.
Set Design - Vocals
Katesha's love of music and singing has taken her all over the country and internationally spreading the Gospel. She works and serves most often in her ministries of passion: Music, Women, Spiritual Wellness, and Creative Arts. Acting and writing round out her resume. Katesha is a fun-loving, crazy-cool foodie with a brilliantly beautiful, talented daughter who dances in LA and smuggles her mommy In-N-Out Burger when she can. She most loves to listen to Yolanda Adams.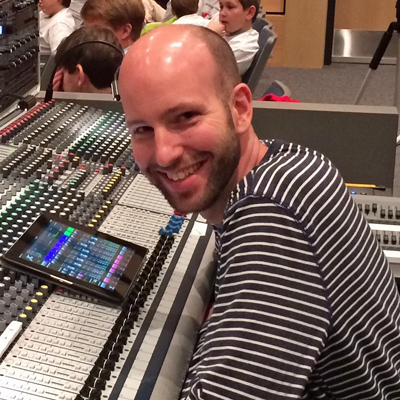 Sound Engineer
George is a meticulous sound engineer who's searched the world for the perfect sound. While he's heard many wonderful things, he still hasn't found what he's looking for. In the meantime, he and his wife have three children, and he's an IT Manager, sound engineer for his church and many local musical outreaches, and "At the Table with Dr. King" - and has visited Russia, India, Dubai, and Israel with MTM. His current favorite band is Ghost Ship (gospel-driven alt rock).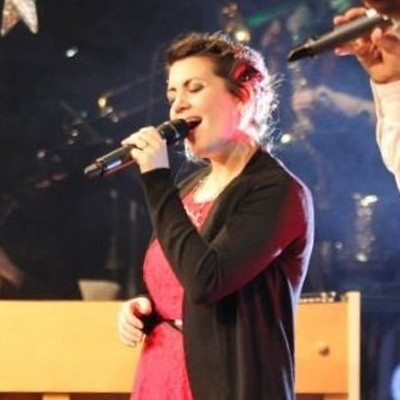 Vocals
A local singer and vocal instructor (but not a Colorado native), Sarah loves escaping to the mountains whenever she can to explore our beautiful state with her family: husband Luke and three sweet daughters. She frequently teams up with local music groups and studios in addition to teaching voice (Instagram @sarahsvocalinstruction) and serving her local church. Sarah's hands-down favorite music is 90s R&B - especially Whitney Houston!
Vocals
Kirsten hails from Illinois and came to CO to enroll in Denver Seminary's Clinical Mental Health Counseling program. Before moving here, she spent a couple years traveling the country as a musician/missionary - and has visited Hong Kong three times and hopes to return there soon. Kirsten is an avid animal lover, enjoys thrift shopping, and prides herself in being a very adventurous eater (as long as it doesn't involve cucumber or watermelon). Kirsten's favorite artists are Allen Stone and Kings Kaleidoscope.
Vocals
A graduate of Delta State University in Cleveland, MS, Shaun was the lead singer of rock band "Inner 61" for 10 years. After the band separated, he followed his faith back to the church and is now Worship Associate Leader at Hope Church in Memphis, TN, where he lives with his beautiful wife of 12 years, Deena, and their two children, Preston (9) and Lyric (6). He recently released his first single, "Cry to Me," and his passion is to help people through encouragement and affirmation This is Shaun's first BGS show, and Israel Houghton is his favorite.
Guitar
Tad Lusk is one of Colorado's most diverse and reliable guitarists. With a penchant for creativity, improvisation, and an uncanny ear, Tad has toured & recorded with artists as varied as Flobots, Pan Astral, Nina Storey, and more. Tad also works as a therapist, and in his free time enjoys reading, being outside, exercise, meditation, and spending time with family & friends. Some favorite artists/composers include Derek Trucks, The String Cheese Incident, and JS Bach.
Logo Design - Drums
A native Coloradan, Joel is a professional drummer, 3D animator, motion graphics designer, and a photography hobbyist. He met Dave about 25 years ago and he and his wife Julie have been involved with numerous MTM projects and tours. A proud papa of Kelia, his daughter, who is now a successful celebrity/fashion photographer in LA, Joel is obsessed with disc golf, craft beer, the sun, and movies. While he has many musical influences, some of his favorites include Yellowjackets, Peter Gabriel, Level 42, Jamiroquai, Protocol, and KNOWER.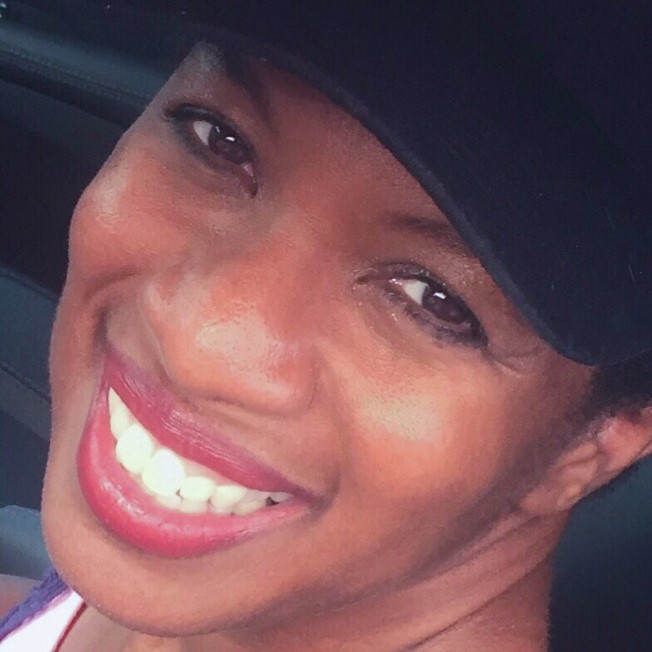 Narrator, Vocals
Terrilynn's the Care Director of Emotional Health Colorado. She's been a church staff pastor, Denver Seminary adjunct professor, and Shakespearean actor. She adores her husband Greg and has a number of spiritual kids. Not the comedian in her family, or so they say, she nevertheless loves to laugh. She's recently rediscovered favorite artists Kim & Alberto Rivera.
MTM Board Member - Vocals
A Gospel artist who has released 2 solo CDs, Miss Edna has also performed with John Tesh, Phillip Bailey, King Baptist Mass Choir, and Landmark Ministries, and is uninhibited in giving unfettered praise, having grown up in a southern church and large family of singers. She has also sung with MTM on both US Coasts and in Dubai and Israel. Edna loves southern food, singing in Spanish, and Country / Western music (Southern roots) – and her wonderful, kindhearted husband of 36 years and their son. Her favorite music comes from Smokey Robinson, Carole King, and Ella Fitzgerald.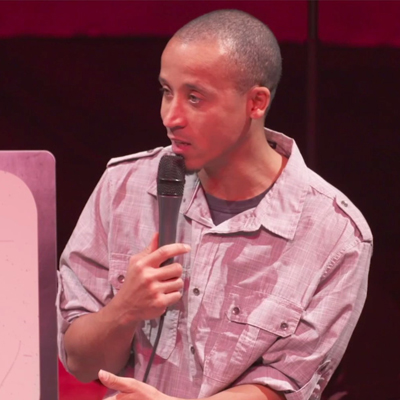 Tertius, Vocals
A vocalist, musician, and spoken word artist, Ayinde has been featured in TV series, competed on national stages in slam poetry (2011 National Champion team), loves gospel and contemporary Christian music (and chillhop and Cory Henry - bridges, y'all) and has performed all of the above internationally. His biggest blessing is his wife Chekita; straight up embodiment of the love of Christ in his world. He is streaky on the basketball court but will cross you over, and the average Joe does not want to see him on a ping-pong table.
Host, Vocals
K works to see others connect to a greater calling and realize their dreams. Life is a passion project for Kerron, which he lives out as a husband (to Melissa), father (3 boys), coach, entrepreneur, prolific public speaker, and Realtor, featured as a Real Estate expert by the DIY Network show Raise the Roof, Fox, NBC, ABC, 5280 Magazine and Forbes Magazine. In 2009, K and Melissa founded the Big DREAM Project, which inspires, trains, and equips people to DO great things via long-term empowerment projects. Favorite composer: Dave. Favorite performer: Prince!